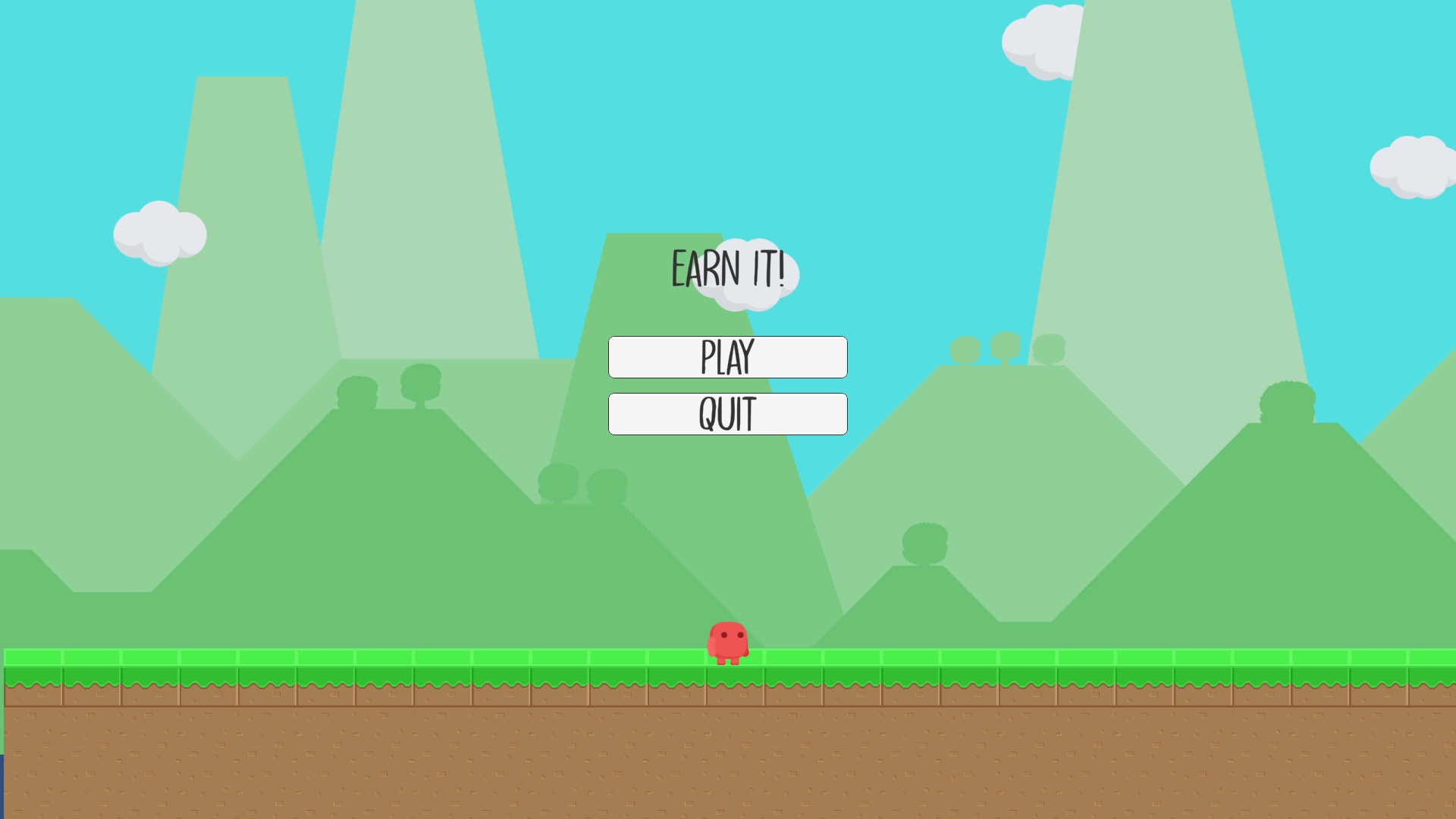 Earn it!
A downloadable game for Windows
VEYSSIERE Léo submission for Ludum Dare #45
A 2d platformer where the player begins with no input and have to unlock them throughout the game !
Little precision : Some levels are base on wall jumping wich is not the best you've probably seen. Dispite the "not so good" wall jumping, all levels can be completed.